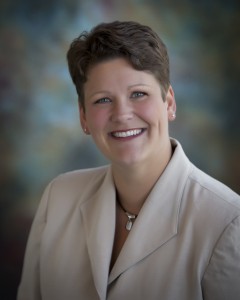 WELCOME!!!  This site was designed to fulfill a great need in the world of Holistic Veterinary Medicine and Essential Oils for animals.  Dr. Melissa Shelton is a holistic veterinarian in Minnesota, owner of Crow River Animal Hospital, and internationally recognized researcher and authority on the use of Medical Grade Essential Oils in animals.  Dr. Shelton received so many requests for consultations and education regarding the use of Essential Oils in animals, that it became clear that she would need to concentrate on educating many, instead of one person at a time.
This site is dedicated to sharing the information and knowledge that Dr. Shelton has gathered and documented, in a format that serves every person who shares their life with an animal.  Within the site, Dr. Shelton presents holistic and traditional viewpoints on conditions and presents special information and guidance regarding her specialty – the use of Essential Oils in animals.  Materials on this site are able to be viewed by members on demand - when YOU want them - in a friendly subject based approach.  For example, if your dog has an ear infection, you can quickly go to the "Dog Subjects" and view a recorded webinar and/or document containing information on care for ear infections using holistic veterinary care, especially focusing on the use of essential oils.
New subjects are added continually in response to what our members need to know.  CLICK HERE for a recent listing of subjects you can find within the site.  Conference calls are also available to further answer any questions, and members can submit topics, win full health consultations, and receive special offers and discounts on educational classes, materials, and programs as well.  NEWLY ADDED – Audio downloads of the presentations ARE NOW AVAILABLE for member use!
Please note – that this membership site specifically recommends many of the Young Living brand of Essential Oils.
We invite YOU to become a Premium Member today!  For $27.95 per month, we GUARANTEE that you will have so much quality information at your fingertips - that you will be amazed!  We are so sure about this, that we offer a 60 day money back guarantee.  If you are not happy with your membership for any reason, just cancel your membership (within 60 days) for a full refund.
By purchasing a Premium Membership today – your initial charge will be $27.95. You will then be charged $27.95 per month after your initial charge has been made – for as long as you choose to remain a member.
You will get immediate access to our membership website (instructions via email) and to all of the amazing content within it!  We are confident you will love the Membership Website so much, you will never want to leave!

CLICK HERE TO PURCHASE YOUR MEMBERSHIP FOR $27.95 PER MONTH
Inside the Animal Desk Reference Membership Website – you will find recorded webinars, written articles, case studies, and more!
Just imagine the cost of ONE HEALTH CONSULTATION with a qualified Holistic Veterinarian.  Prices currently range from $150 to over $350 for a one hour phone consultation!  Finding a Holistic Veterinarian who is also knowledgable on the use of Essential Oils in Animals – is an even bigger challenge.  Through the Animal Desk Reference Membership Website - you will have access to HOURS and HOURS of recorded information, available 24 hours a day – when YOU need it and when it is convenient for you!
For less than $350 PER YEAR – you can have access to information, directly from a Holistic Veterinarian who SPECIALIZES in the use of Essential Oils in Animals!
If you have any questions about this offer or the Animal Desk Reference Membership Website – you can Contact Us at CrowRiverAnimalHospital@gmail.com.

THANK YOU so much!  We know you will enjoy this amazing opportunity for education – from anywhere in the world, at any time of day, no matter what form of animal you care for!